recently i had the pleasure of 2nd shooting with bethann greenberg over in coronado on the beach. the beach was guerilla style because as long as you have less than 25 guests, you don't need a permit to get married right on the sand. although it wasn't my [1] new thing for the week, it was a first to shoot a wedding ON the beach (instead of overlooking or near)!
the guests were all given flowers to hold and as laura walked down the aisle, she received them from her friends and family and those flowers created her bouquet.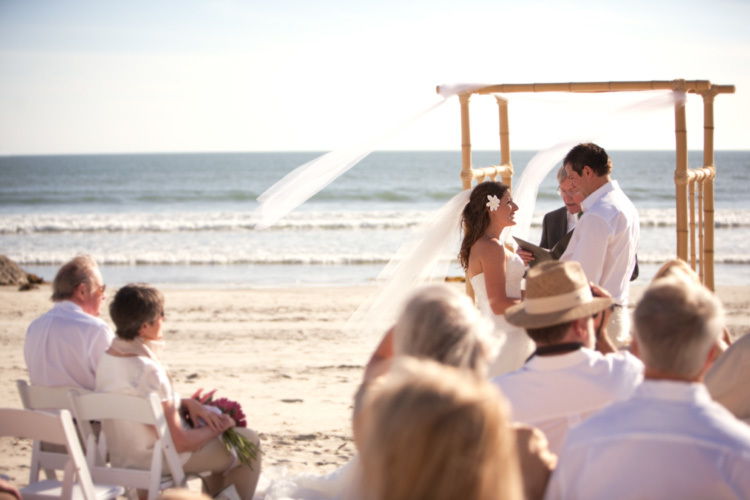 yep, they are both wearing Toms. Kevin gave these burgundy slip-ons to all his groomsmen as gifts because Toms gives one pair of shoes for children in need for each pair purchased. yes, the bride wore them too. they are both committed to helping those in need and i love that their wedding day was about that too!
congratulations on your wedding kevin and brittany! hope that your mini-moon to catalina was amazing! thank you for allowing me to be a part of your day!